Virginia Loggers Broad Form Insurance
Loggers Broad form insurance is a general term used to possibly encapsulate a variety of insurance risks related to forestry dependent upon the Individual or Business operations and activities.
For example; in the State of California a Forestry Contractor may be required to hold a License. The license type is referred to as License Timber Operators license (LTO).  More information can be viewed at the Cal Fire site located here. Licensed Timber Operators
The Cal Fire site refers to "two" types of licenses that can be obtained depending on the kind of timber operations conducted.  Here is a copy/pasted excerpt:
"Licensed Timber Operators have two different types of licenses depending on the kind of timber operations they are authorized to conduct. Licenses which begin with the letter "A" authorize the licensee to conduct any type of operations. Those licenses which begin with the letter "B" restrict the licensee to only the removal of minor forest products such as firewood and Christmas trees."
Licensing Requirements for other States
For the licensing requirements for other States refer to your State Department for oversight. You might also try to find performing a search on Ace911.com at AmericanContractorExchange.
States where we provide Forestry Contractors Insurance
For a list of States were Athena Insurance and Financial Services offers Forestry Contractors Insurance click here to be redirected to our main web site AthenaInsurance.com/about
Types of Insurance Forestry Contractors may want to have
This list is not exhaustive but does touch upon the primary types of Forestry Contractor Insurance that you may want to know about and have for your protection.
As a "Consultant" you should have "Professional Errors & Omissons" liability insurance
Loggers Broad Form Insurance
General Liability Insurance
Commercial / Business Auto Insurance
Workers Compensation
Inland Marine / Equipment Insurance
If a Corporation Directors & Officers Errors & Omissions Insurance
Employment Practices Liability
The list above is only a partial list.  If your business is involved in the Processing and Manufacturing of timber products then also consider:
Business Interruption Insurance
Products Liability
Building
Inventory
Equipment Breakdown
If you business is also in the business of Transportation
Truckers General Liability
Motor Truck Cargo Coverage
Non-owned and Hired
and the list goes on depending on your individual needs and operations.
Job Posting and Business Listing FREE on Ace911.com! 
Are you looking for increase your business exposure for free? We recommend Ace911.com.  On Ace911.com you can, as a licensed contractor, create or claim a "free business listing" today! Check out Ace911.com today.
Out of work and do not have money to post a resume.  Need to post a classified ad for work wanted but short on cash? Register on Ace911.com today and post your job resume' for free.
[siteorigin_widget class="mh_magazine_spotlight"][/siteorigin_widget]
Associated Loggers Free Advertising
The hottest online free business directory for loggers, timber operators and tree contractors.  Start your free business advertising today.  No purchase required.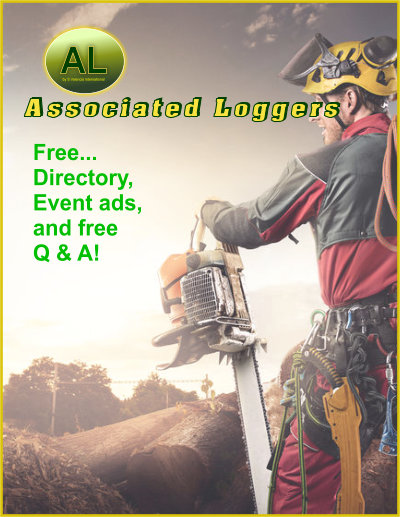 No purchase required.  Click here to register on AssociatedLoggers.com