Insurance Agent
Insurance Agent – Steve Valencia has over 25 years experience in the insurance industry.  He is no ordinary agent either. Steve is also an independent insurance broker.
The name of the Insurance Agency is Athena Insurance and Financial Services.  Athena Insurance and Financial Services was founded in 1996 as a multi-lines independent insurance agency serving the people first.  This independence allows this insurance agent the opportunity to quote from a variety of insurance companies and recommend the one that is best for you.
Unlike some agents that only write with one company or offer a limited selection of insurance "policy types" this agent has access to nearly 175 insurance carriers, hundreds of insurance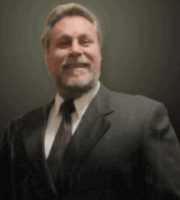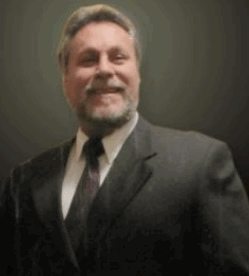 underwriters and claims adjusters.
Agency Motto – "Make the wise choice and have peace of mind"
Here is what Steve Valencia has to say!
"I do not always go looking for Clients… but when I do I look for those Clients that appreciate my knowledge and wisdom. Stay wise my friends and make the wise choice"
Insurance Agent – Steve Valencia
How many agents and brokers do you know have stellar experience in nearly all lines of insurance? Not many is the answer.  Check out this "partial list"
Personal and Commercial Auto Insurance
Classic Auto Insurance
Farm & Ranch – Large Commercial, Small Rural
Poultry large production operations
Equine ranches
Lessors Risk
Construction – General Liability, Workers Compensation, Builders Risk, Installation Floaters
Large WRAP / OCIP
Pollution Liability
Errors & Omissions Professional liability
EPLI – Employers Liability
Transportation – Environmental, Truckers General Liability, Motor Truck Cargo, Livestock and more
Recreational – all types
Vacation Rentals
High Value Homes
Shopping Centers
Apartments
Loggers Broad Form and Timbermens GL
Lumber & Timer mills
Life and Health
and more
Do you appreciate the virtue of wise council or are you just looking to "save a dollar" no matter what? If it is the latter then Steve is probably not the good fit. His services are worth more that someone making a decision based upon price alone. With nearly 175 insurance companies to select from Steve Valencia can compete with other agents in the majority of scenarios. But is is not the price that people should be concerned with today when the difference in price is just a few dollars.  It is the added value that you get from someone that knows what they are doing!
When you are in a pinch, and we are not talking about you forgetting to make your payment on time, but need advice, had an accident, have problems with the insurance company policies and or need someone to "translate" insurance speak into american English.. Steve is your guy.  It is a standing policy that anyone of Steve's clients that need to speak with him personally are to be directed to him or, if he is busy on the phone or in a meeting… he will get the message and will call you.
In many instances his staff can assist you with policy changes, who to call to make a payment but.. if you have "that certain question" about your insurance or about, or "what to do if…" ask for Steve. He is the Insurance Man. Make the wise choice people and have peace of mind!
If you need the "drive through" insurance and "want it now."  He is probably not a good fit. Steve receives nearly 200 emails daily and services, with his staff, nearly 1700 personal accounts.  Since the establishment of Athena Insurance and Financial Services in 1996 Steve has personally assisted more than 11,000 individuals, families and businesses.  That is 20 years worth of helping people with their insurance needs.
You may be wondering what happened to the other nearly 9,000 people. Good question. We asked Steve about that and this is what he said:
" Many people inherently dislike paying insurance. This soon translates to the agent.  They get a bill month after month with our agencies name on it. And soon, for some reason decide to go elsewhere. Many, try calling me for advice on what to do when they run into problems with their other insurance agent or some insurance issue. For a long period of time I was able to spend the time to fix the problem that I was not hired to do. Today,  I have to focus on those individuals that make the wise decision to hire me and trust me to handle their insurance affairs. And it is the fair and just thing to do.

I have found over the years that the "spirit" of many only care about the fast and easy… and they want it now!  They move from agent to agent year after year. Some stay with me for less than a year. Some have been with me for 20 years.

I greatly appreciate the one's that communicate with me and express their appreciation not only in words but with gifts such as referrals, a bottle of wine or a phone call just to say thanks for doing a good job… and Oh.. by the way.. I shopped around and after speaking with the other guy I decided to stay with you.  Just wanted to you know.

I guess what I am trying to say, to get to the point is… people are just that way.  In our society the trend over the last 50 years is to 'divide' our relationships. Division in relationships not only seeking wise council, but also in almost every kind of relationship we have.  Some people understand, some do not understand and some just to not care to believe.

Thank you God…for those that do!"
If you would like to speak with Steve Valencia personally please feel free to reach out to him.  He is generally available to return your call or answer you question within 24 hours. How does he do so much? He has the assistance of excellent staff, insurance carrier underwriters, claims adjusters and company specific customer services representatives that is how. Click here
Steve is the owner and founder of Athena Insurance and Financial Services. It is "he" that contracts with the various insurance companies and managing general agencies in order to secure his clients the best in Auto, Home, Life, Heath and Business insurance.
The list of insurance companies is long but you may recognize such names as Travelers, Great American, Safeco, Kemper, Progressive, Chubb, The Hartford, Mapfre, Nationwide, Foremost, Northfield, Colony, Mesa, Lloyds, Scottdale, Zurich and over a hundred others.
Make the wide choice and have peace of mind.
Here is what he has to say about that!
"I do not always go looking for Clients… but when I do I look for those Clients that appreciate my knowledge and wisdom. Stay wise my friends and make the wise choice"
Insurance Agent's Motto – Insurance by Day! Web by night!
Marketing is very important. This is why Steve work Friday afternoon and many Saturdays working on website that are specific and important to driving business to the Agency.  He says people think he is a "nut" for working so hard but, this "nut" is shooting for 20,000,000 views per year off of his web sites. The goal to hit this number is set for the year 2020. Feel free to check out some of his web work in progress.  And no! He does not do web design for clients.  Just not enough time.
LoggersBroadForm.com is our insurance website for business owners that are active in logging and tree services. We are very fortunate to have the markets that we do to assist the loggers in several States. From the newly licensed LTO to the largest firms, Athena Insurance is here to meet your needs.  We offer all lines any logging company would need.
AssociatedLoggers.com is a membership site. It is free to join. "AL" is designed to act as an online business directory for Sawmills, Loggers and Tree Companies.  Free advertising? Yes! Associated Loggers will also tout Groups, both public and private and forums.
CaliforniaFarmInsurance.com is our farm and ranch site.  From the very large commercial growers to the hobby farmer. We offer every kind of insurance that you need.
EverythingAgricultural.com is a social site aimed at growing food healthy.  This is sure to become one of the healthiest sites on the planet. It is not owned or controlled by the "status quo" corporations or government.  "Le't grow it healthy"  is the tag line for "EA"…   Listings begin at as little as $3.99/mo and event posting is free! Do you or anyone you know want to find fresh, ripe and healthy food to eat?
Lol…  Ok.. I just had to go there! We are one of a handful of insurance brokers lucky enough to have Poultry Insurance coverage.  If you have been looking around for a poultry insurance broker give us a call. We write with the largest firms in the U.S.  Oh.. the tag line?  "If you do not lay…you cannot stay!"    ")
ContractorInsurance.Net is our Construction site for marketing insurance. "It not how much you make! It's what you Net at Contractor Insurance.Net"  Athena Insurance writes projects up to 750,000,00.  We have the best markets in the business.  But, we do not like to play games.  We require BOR on large accounts.  We have been "used" before and I can guarantee you that it will happen only once.  We gained access to insurance carriers and provide quotes that not many others have access to.
We also provide Surety for all your needs.  Our bond markets are deep and wide.
ACE911.com is our online business directory for Contractors.  "We never leave a contractor behind"  Every Contractor in the United States will receive a free listing.  The site is going to be very wide in terms of services and benefits.
The Events Happening Network! "Hey What's happening Today?'  Post events for free, find hotels, restaurants and more.