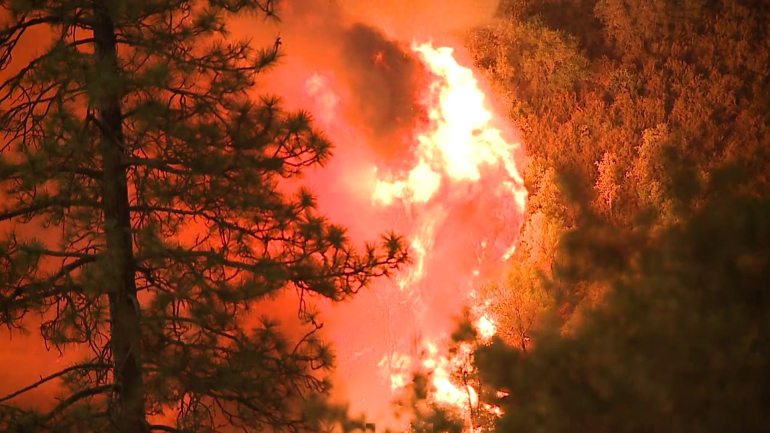 Facebook Post Homeowner & Dwelling Qualifications
Disclaimer: The information provided below is for "general" purposes only and may not apply to all situations in all States within the United States or Mexico. 
Hello, my name is Steve Valencia. I am the insurance broker and agent for Athena Insurance and Financial Services.  Today I am presenting some of the "criteria" by which insurance carriers "qualify" (underwrite) eligibility for home and dwelling insurance.  I invite you to share this information with friends, family and colleagues.
I will do my best to not to the "insurance-speak" as much as possible but… if I do it is only to educate you on some of the language us insurance professionals become accustomed to using over the years. For me…this has been nearly 25 years of "insurance-speak."
Let's start by defining the scope of this post to be limited to "Single family residential dwelling where there are from 1 to four units."
Next, we will even further define the "occupancy" of these dwellings because this determines which policy type to use,
Then, will take a look at the "standard" general questions
Property condition,
Property location,
Claims
Discounts
In this first FB post I will keep it brief.  In further posts I will go into more depth of underwriting.
If you like this post and would like to read more about homeowner insurance or other kinds of insurance underwriting please feel free to post your request on Facebook at this link here:
https://www.facebook.com/Athena-Insurance-Financial-Services-110320702366108/?fref=ts
Or, contact us using our contact form here Form.
Dwelling type and Occupancy
Single family, Duplex, Tri-plex and Four-plex fall within the scope of this discussion.  I have access to nearly 200 insurance carriers that will provide insurance within the United States and Mexico. Each carrier has it's own appetite for insurance qualifications.  When we narrow the scope of insurance that we provide to you for the kinds of dwellings mentioned above we narrow our list to about twenty.  Why?
Each carrier wants a certain amount of business submitted on a regular basis and they require we commit to a certain "volume" of new and existing business.
Now, onto dwelling and occupancy.
These are the most common types of occupancy classifications:
Single Family "Primary" residence
*Single Family Seasonal or/Secondary residence
Single Family "tenant" occupied dwelling
Duplex owner/tenant or only tenant occupied
Tri-plex
Four-plex
Vacation Rental (rented to temporary vacationers)
Vacant
Under course of construction
(item 2) It is important to note that "most" preferred insurance carriers will not write a seasonal or secondary home on a "stand-alone" basis. Meaning if you do not have "their" insurance on the primary home, they will not offer you a quote on the seasonal or secondary home. And, another way of stating this is… we can offer you a quote (conditionally) if we also quote the primary and in order to get the coverage on the secondary home we must also write the primary concurrently.  (at the same time). Whew!  Right?
Never! Never misrepresent the occupancy of your home.  If you do… this is considered a material misrepresentation and would most likely lead to a denial of any coverage at the time of a loss.  Recommendation: If you get quotes from agents require a copy of the application and review it for the "declared" occupancy.  
Insurance Policy Types (forms)
This topic is specific to California and may apply to other States as well. Once again, this information is for general use only.
Special Form HO3 primary or secondary owner occupied dwellings
Form H08 – low value primary residence or secondary / seasonal homes
Special Form DF3 or D3 – can be used for primary home (not recommended) and for tenant occupied dwellings.
Form D1 – can be used for primary but not recommended. Generally used for tenant occupied dwelling. (recommendation: never purchase this kind of policy form unless you cannot purchase the D3) Why? Generally this form will not offer "replacement" settlements. They generally offer "ACV" settlements. IN a nut-shell…  market value LESS DEPRECIATION.  I will have another segment on California Replacement Cost Disclosures later in time.
Vacancy Clause, Vacation Rental Insurance & Seasonal Homes
For anyone that has a home, rental, or vacation property policy pay careful attention to these topics.  The focus of subject here is on "gaps in coverage or non-coverage" situations based upon circumstances or material misrepresentation(s).  And, this should also be of particular value to Real Estate Agents and Property Managers.
Let us examine the Vacancy Clause that is present in many policies in California. Sometimes this clause is also referred to as an "abandonment clause."   Since the policy language can vary from company to company let us not get stuck on language but instead look at the inference I am making.
It is important to note that this clause is primarily NOT going to affect the "non-seasonal" & "vacation rental" policies because by their very nature they imply there will be periods of vacancy. But to be sure have an insurance review and ask your agent.  Our reviews are free and you are welcome to send in your policy for review by mailing it to P.O. Box 390, Pine Grove CA 95665 or uploading it here. Upload
Most policies contain a 30 or 60 day vacancy clause.  Which in general means, that if you dwelling is unoccupied for a period which exceeds this time certain coverage (perils) will no longer apply. Or, another way of stating this is.. "will be excluded."  Most of the time the coverage that is excluded is Vandalism.
The vacancy clause may also apply to other perils too.
The next item of focus is Liability.  A home held for rent or rented to a tenant should always include the type of liability "OLT"  Owner, Landlord and Tenant Liability coverage.  Within a Dwelling fire policy and home insurance are certain standard exclusions… one such exclusion is for "business"…. most type of business and certainly any kind that is not disclosed on an application and approved by the insurance carrier as acceptable.  How will you know if your home business is covered? If you do not know.. it's time for policy review.
So, the inference her is that a Vacation rental property held for short-term rental that is covered by a regular dwelling fire policy may not cover either the dwelling or liability for renting it out for short term rentals.  Recommendation: Ask us for quote on Vacation Rental Insurance.  We are a directly appointed Agent with the United States Larges Vacation Rental MGA.
I hope you appreciate the blurb on insurance.
Kind regards,