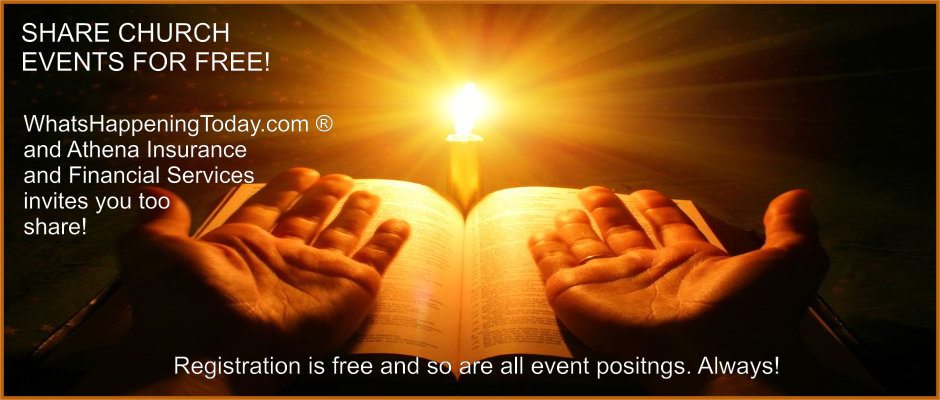 Breaking News – Watch Out Angie!
A little known fact is that prior to the down-turn in the economy near 2008, Athena Insurance and Financial Services invested in a site called AmericanContractorExchange.com.  Had we known how badly the economy would "dip" we would not have pursued the web site developent. "At least not at that time says Steve Valencia Broker for Athena Insurance and Financial Services.
Heavily leveraged into the development the progress slowed to a halt and raised red flags of concern for the future of the Agency and the project.  The agency filed for protection and held on for dear life. All projects we put on hold, cut and more cuts were made and the finger nails bled! But with hope and prayer!
The major investment into software, hardware and human resources to complete the project returned no results.  The venture to compete with some of the largest builder exchanges and social giant Angie was for not.  When the money was gone so were the programmers, hardware and software.  But with hope and prayer!
Approximately ten years ago the Broker Steve Valencia had a dream to build not a builders exchange site but an Events Social network.  The sites he envisioned were WhatsHappeningToday.com and WhatsHappeningTonight.com.  In the evenings and during the weekends and holidays Steve would site and read and practice learning how to build web sites. He was determined to create a system of marketing to advance the Insurance Agency, recover from the financial devastation and realize some budding dreams come true.
Then in 2014 Steve got some friendly advice from a programmer and web designer.  He could not afford the services so he continued to train, learn and develop his own sites. Gradually he brought the sites into production and that is where we are today.  After having "shelved" AmericanContractorExchange.com and almost given up entirely… it's back!
The new name for the site will be come Ace911.com 
Look out Angie and ole Blue
More determined than ever and seeing the tide of the economy recovering, Steve Valencia has adopted a new "motto"… "
"Insurance by day!  Web by night!"
Within the next 12 months the following sites will grow in popularity and utility for the Agency.  And at this point you might ask why so much web development? Not a problem says Steve.  As the prime example he uses his California Farm Insurance Site.  CaliforniaFarmInsurance.com
CaliforniaFarmInsurance.com he says has been like being the owner builder of a home.  It has brought me great dividends in leads and income. "Sweat equity" that continues to grow each day.
He ads. "The Social sites will grow to have 10 views per month of the next several years! I will advertise a 'little' on the site to gain even more leads for Restaurants, Hotels, Vacation Rentals Properties and Wineries".. sweet!"
"My Ace911.com will become the sweet spot for Contractor Insurance and "Brand recognition" for the agency.  And again… just a few leads per year from Ace911.com and life is good! With hope and prayer!
So, get ready, and wait to see…   here is an ad that will run on the radio locally in the next year.
Homeowner: (male and is spouse)  "The storm and wind have blown the huge tree in front of our home onto the roof! The water is coming in and the furniture is getting ruined! What are we going to do!
Oh dear! I know, Quick! Let look up Ace911.com for a local contractor.  Quick, give me the cell phone.. oh.. what is the site address?  Ace911.com! Hurry!"
Hagerty Classic Auto becomes available
Hagerty Classic Auto Insurance is now part of our classic auto companies and we are excited.  They even insure Classic Tractors! This will be fun and great for CaliforniaFarmInsurance.com
02/03/2016 Department of Insurance Notice
Hello all CAR members and the general public.  Attached is a link to a recent NOTICE from the California Department of Insurance regarding the California Fair Plan. If you have any questions please feel free to contact the Department of Insurance, the California Fair Plan our our office.
01/26/2016 Great News!
Insurance by day! Web by night!
Hello all. Steve Valencia here wishing you a Happy New Year. "Yes, it's a little tardy I know!" I have good reasons my friends.  I am happy to announce our long term web project is finally paying off.  The seeds we sow…
I have been working on learning web design, for myself, for the last 8 years. Lots of hours spent not fishing or traveling. But I am finally starting to see the efforts of my works paying off. Over the last weekend we seen over 200,000 visits to just one of our sites alone. That site is WhatsHappeningToday.com ®  Thank you!
Over the next several months will will begin to broadcast information about the site on radio in the County of Amador. To follow later this year is a television commercial depending on our budget and finances.  At this point I believe we will be off to a great start.
As many of you know we write various types of Agricultural and Business Insurance. We hope to slowly advertise to Wineries, Restaurants, Taverns and Hotels.  This effort is a "sweat equity" means of reaching prospects in the eleven States that we are licensed in.
More good news…
We will be migrating our Insurance Agency Management system to a new vendor. There are so many good features to this new program. For instance, many of you will be able to order personal auto insurance identification cards and more.
Another great feature for me is that we can begin the screening process of bringing on new agent in the various States without having the limitation of "housing" them in an on site brick and mortal facility.
So, for those of you that shared with me those "vicious" rumors that that you heard about our Agency from other Brokers know this.. It is not true!  My web design works have paid off in bringing us new clients in multiple States and at the same time save me the cost of hiring Web Designers or paying for Yellow Page ads.
Here are some examples of the sites currently under production:
AmericanContractorExchange.com

Butte Mountain Fire
09/15/2015 6:50pm
Wind is picking up on and fire trucks are heading down Irish Town Road.  Irish Town Road abuts my back yard.
The smoke is getting thick and I am ready to re-load the servers and more belongings into the truck.
I was only able to make it to the H's in the alphabet. Emails and phone calls were very much welcomed.
For those in the Pine Grove / Sutter Creek area there were some openings at the Church of Nazarene. Pets accepted. You may want to visit their web site for an update on availability now… This information was provided to me around 3:00 this afternoon by Darian Abinate.
The good news is that I have not received any further claims notifications. Let us all pray for cooler weather and some much needed rain.
09/12/2015 @ 9:24am
Power was restored last night at approximately 12:05am.  This morning I began to bring in the Network Computers and establish Internet Connection.  Call forwarding has been established so that if I must evacuate you can still reach me now. Prior to the power being established we had no office phones.
For Claims number please see the Customer Service and Claims number menu items.
So far none of our Client's have lost a complete home. There have been some outbuildings lost.
Debra D. a special note for you. When I returned your call there was no answer. Here is the claim number to CBIZ.  877-275-7235 or 888 883-5696.  If you have suffered a loss you can also reach me by phone and I can process the "initial" claim report for you.
The best way to communicate with me is via cell phone at this time as I may have to evacuate at any moment. I was suppose to have left long ago.
I will be on standby to help in anyway that I can.
During the mean time I am reaching out to all Clients in the Amador and Calaveras Counties.
Phone are operational for now. If we lose power I will loose the network connection but the web site will remain up as it is offsite.
We were already in the process of moving the agency management system to a cloud based system. This would mean that I could have went to any location with power and internet access and had access to your phone number and other data to forward communication.
I am sorry for any worries that you may have experienced in trying to reach me.
Athena News for 07/04/2015
Happy Fourth of July everyone.  Today, with our affiliate company S Valencia International, we are continuing the remodeling of a Contractor Finder site called AmericanContractorExchange.com.
By Monday, 07/06/2015 we shall have imported a database of nearly 216,000 California Contractors.  The Contractors will have the choice to claim their listing and have a Global presence to all interested users.
More good news about American Contractor Exchange.com. The first 10,000 registered contractors will get a one year Business Directory listing.
The development of "ACE" is a gallant effort on the part of Steve Valencia to enhance Athena's advertising among the Construction Industry.  Athena Insurance has nearly 200 Insurance carriers to work with in meeting it's clients needs. Getting in front of the larger Contractor's has been the challenge. We believe we have built the proper platform to do so now.
Other Insurance Brokers can also take advantage of the free for one year listing as well.
"ACE" is open to Realtors also. When our American Contractor Exchange.com's RE module is completed we will operate it "similar" to Trulia.com, Realtor.com and Zillow.com but with a twist…
Other Sectors that will be present on the ACE are Government Agencies, Project postings, Classifieds, Equipment and Material Suppliers.
Within the next 12 months we will have a United States Database of a project 10.2 million businesses listed.
"Insurance by Day.. Web by Night!
Kind regards,
S Valencia
Athena News for 06/08/2015
Wow…where to begin? First, I would like to thank all of you for the wonderful support with business, referrals and mostly.. your kind attitudes.  You attitude goes a long way in helping us service your accounts. Thank you.. thank you.
In the next few weeks you will receive a letter from us letting you know about our online "Athena News Updates."  This is my fifth Face-lift of AthenaInsurance.com and the last one for the foreseeable future. As many of you know I spend a great deal of my evening and off "agency" work hours learning and developing my web skills.  "And no… I am not getting out of the insurance business as some competitors have rumored. Far from it!"
" I am riding the wave!"
I do not believe there is a soul alive in the modern world that would say the internet is a becoming a dinosaur. Right? So, to take the wind out of "those who speak rumors" I have adopted a new Motto! It is…
" Insurance by Day and Web by Night!  Oh…and weekends too! "
Yes it's true.. I do not have a life, a wife or honey dues in my life. lol
Changes in registration
We are going to be changing the registration form on this site and will thus "delete all existing" accounts that we cannot identify as an existing "Client" or "Prospect" effectve 06/08/2015.  We are doing this for security reasons and to alleviate the "spammers" that just like to goof around and register for no specific purpose. We want this site to be for our existing Clients and future Prospects. Register now.. it's free and easy!
Diversification, Adaptability and Persistency
Way back in time, near 1996 when I wanted to have a web site designed I knew nothing about coding, graphics or server administration. What I did realize is that I did not like the limitations of my "wallet" and my knowledge on web site building.
Over the years of trials and tribulations God has granted me the courage and persistence to pursue the skills that I have learned today. I am truly thankful.
Today, I am working on some major projects that include diversification and adaptability in the following areas of Insurance.
Finally, the road to web development began back in 2006. Today I am happy to "look back" and see the progress that I have achieved and the community of other developers that have provide some excellent support. Without them… I would not have succeeded.  Thus, the willingness and desire to work with a wide community of programmers and developers and the sweat equity speak for themselves in the term "persistency"
Why?
We have all heard of "sweat equity" correct? Well, my sweat equity is in the web skills and sites that I am developing. Over the last two years one of my sites, CaliforniaFarmInsurance.com has returned great dividends and it is not even close to being finished.  The SEO (search engine optimization) still needs work and the application forms. Wow! Lots of man hours to complete… but that is ok.. it has been paying off in online advertising for myself.
Advertising on our own sites! What a concept?
Without boring you with all the sites that I have began to develop we have nearly 1,500,000 visitors per year. Now the trick is to turn those visitors into prospect and then client's. There are some great and exciting things coming.
Well that is it for now. I will post more on our projects as time passes.
Oh! One last thing. Many of you have expressed a deep gratitude for the services that my staff and I have performed for you over the many years. Please, consider going here to write us your personal testimony.   And, if you own a business please be sure to include your business logo or photo and a link to your web site.
Thank you so much!
Kind regards,
Steve Valencia
Agent / Broker