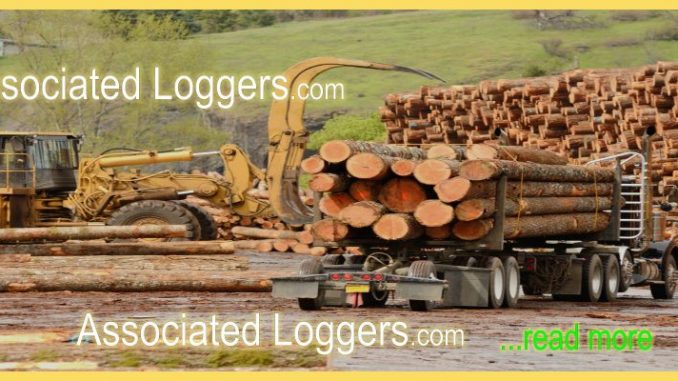 Associated Loggers
Associated Loggers found at https://associatedloggers.com is one of our new marketing web sites being designed to target the Timber industry throughout the U.S.
We started developing the site on March 24th, 2017 after not hearing back from another logging association web site in California.  After joining the California Association we called to inquire about how the membership of our agency, Athena Insurance and Financial Services, would benefit and appear in the member directory.
According to the secretary she would have to defer the question to the Associations "person in charge."  (Name of said Association in California is being intentionally withheld). Despite two phone calls to the California Association we never received a return phone call.
Upon further investigation it appears that  there "may" be a good reason to not allow Athena Insurance and Financial Services into their ranks.  The major contributor to the success of the Association is both a retail insurance agency and a wholesale managing agency selling insurance products to their association members.
In addition, we discovered that there have been lawsuits against such unnamed association by the department of insurance for illegal rebates.  (contested) The question comes in to play for such blinded association member is this! "Are you paying 'extra' fees to fund the Association? And if the answer is "yes!" Then are you really saving money on insurance?
So, with our current web skills we decided to take the Bull by the Horns and play a little game of how can we make a better site for the Timber Industry.  "We believe we can!" says Broker Steve Valencia of Athena Insurance and Financial Services.
First of all we will be using the "backbone" of the WordPress Community and their famous developer's plugins to create a user friendly online business directory.  It is the best of it's kind and has a great deal to offer. This means that the Timber Operators will have free access to publish their business and share their listing with Facebook and Twitter for FREE!
Next, let's get political…
Why not? On Associated Loggers.com we will have a forum for each State and the forums will be open to the public.  Both the Timber businesses and general public can post to topics that concern us all! Yes! It's free too.  We will accept donations.
Insurance for Loggers and the Timber Industry
Insurance? Yes, Athena Insurance will offer it's services to the Timber Industry for General liability, Loggers Broad Form, Workers Compensation, Trucking General Liability, Motor Truck Cargo, Equipment, Life and Health.  As Independent brokers we operate in the best interest of "each independent business" and not try to "sway" members into any "one" carrier for our benefit.  We work for the client… not the insurance carrier. How can we do that?
How is it that we can represent the client and not the company?  The answer is… we enter into written agency contracts with both insurance carriers or their Managing General Agent to market and produce business in accordance with State laws and insurance carriers underwriting accepted practices.  At this time, and hopefully always, we work with carriers that do not force us to produce a certain "amount" of volume with them in order to maintain the insurance policies.
In addition we are free to look at each business individually and find the insurance that is just right.
Do you know of someone in the Timber Industry? Please share your finding with them today.
Kind regards,
Athena Insurance and Financial Services